About Us
Waterford Press recently published a Business New Zealand article about Waipa Forest Management. Read the article here.
Waipa Forest Management (WFM) is a forest management company specialising in all aspects of forestry; from planting through to harvesting and marketing. WFM brings a high level of personalised service to meet each forest owner's specific needs. From Woodlot harvesting through to entire estates. All forest operations managed by WFM target maximum revenue at harvest while ensuring the highest levels of Health and Safety and Environmental compliance are achieved.
WFM has a team of two experienced forest managers.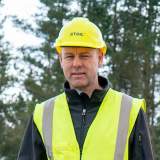 Rob Angus
Rob has over 20 years forest management experience. His time has been spent managing a mixture of Crown Forests, Māori Trust forests and privately-owned forests.
Rob is a member of the New Zealand Institute of Forestry and has worked with many different forest owners and has created strong relationships in the process.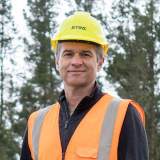 Todd Cheesman
Todd also has over 20 years forest management experience. Most recently Todd worked at Oji Fibre Solutions where he managed the Oji forest stumpage and harvest program, this involved procurement and harvesting of 650,000+ tonnes per year. Prior to that Todd was employed by Timberlands Ltd who manage the Kaingaroa estate. Todd is also a member of the New Zealand Institute of Forestry.
"I have much pleasure in writing a reference for Rob Angus of Waipa Forest Management Ltd, who has worked diligently for us managing our forest on Rotoiti9 Trust, situated at Lake Rotoehu between Kennedy and Otautu Bays.
"When we first met Rob, we were seeking quotes on cutting down a plantation of self sown pines. Rob not only gave us the highest return, he took care of us with our lack of knowledge and has lived up to every recommendation he has given us. We have come from having a substandard forest portfolio to a position that we see we are able to stand alone on our whenua's future. We can say this because Rob has got us the best prices and always been mindful that he is doing the best for us. He has been respectful to our whenua and always contracts our own people to plant prune and harvest.
"I have no hesitation in recommending Rob to manage any forestry operation."
Pauline Barbara Hanahuia
Chairperson, Rotoiti 9